CHARTERS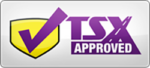 There are a number of important issues to consider in making your decision regarding who you should use for your charter needs. While cost is one important issue, it should not be your primary consideration.
The safety of your group must be your most important concern.
We ask that you visit the Federal Motor Carrier Safety Administration (FMCSA) site today for further details on our safety statistics as well as those of other motor coach carriers before choosing a carrier that will fit your needs.

Spacious, With Room For Luggage
These buses offer excellent knee room, high back seats with cloth material, and arm rests for added comfort.
Our fleet of vehicles are equipped with large luggage bays on the outside and roomy luggage racks on the inside.
We also have a trailer that can store band or sports equipment among other items.
In addition to school buses, we have many custom painted transit style buses and deluxe motor coach buses capable of transporting up to 55 passengers.
Most motor coach buses have 110 volt inverters and Wi-Fi is available upon request.
If you have any questions that you want answered, email us or call:
info@sbicharters.com
or call 605-334-6644!